CHC50113 Diploma of Early Childhood Education and Care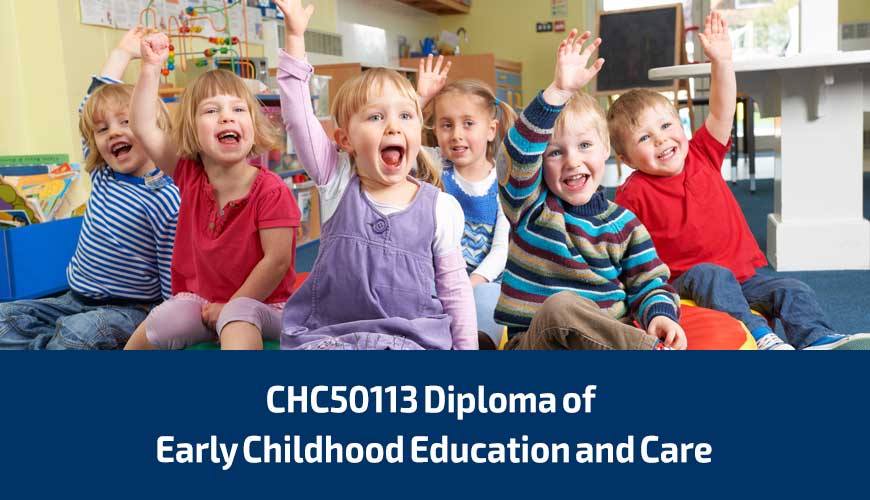 CHC50113 Diploma of Early Childhood Education and Care
This qualification (CHC50113 Diploma of Early Childhood Education and Care) reflects the role of early childhood educators who are responsible for designing and implementing curriculum in early childhood education and care services. In doing so they work to implement an approved learning framework within the requirements of the Education and Care Services National Regulations and the National Quality Standard.
Licensing/Regulatory Information
Wоrk funсtіоnѕ іn the occupational аrеаѕ where this ԛuаlіfісаtіоn mау bе uѕеd аrе ѕubjесt tо regulatory requirements. Refer tо the rеlеvаnt rеgulаtоr fоr specific guіdаnсе оn rеԛuіrеmеntѕ.

Course Features
Lectures

0

Quizzes

0

Students

0

Assessments

Yes